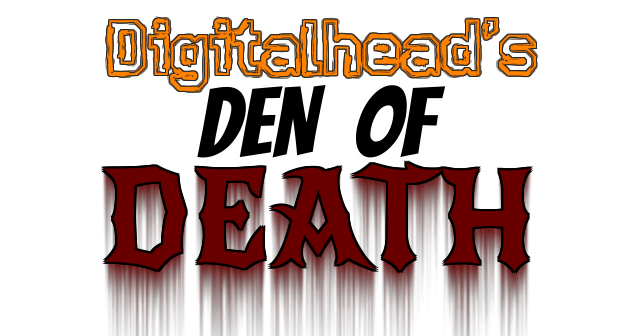 Den of Death
A downloadable game for Windows
This arcade style action platform shooter, inspired by Super Crate Box, leaves you dying for more... guns. Upgrade your maximum weapon and then die, either by accident or fling yourself to your own doom, to respawn with a random weapon. Just don't be surprised if you don't get what you're hoping for.
How long can you last? How many times will you die in the process? How many enemies will you take with you? Find out in Digitalhead's Den of Death!
This game has been made for Game Dev Network's Blueberry Jam.

Credits:
Music: "To The Streets" by FoxSynergy (CC-BY 3.0)
Everything else: Me - Joshua Fox of Digitalhead Games
Controls
Keyboard (No mouse... sorry)
Menu:
Move Selection: Arrow Keys
Select: Z or Enter
Back: ESC or BACKSPACE
In-game
Move: Arrow Keys
Shoot: Z
Jump: UP arrow
Pause: ESC
Controller (XInput)
Menu:
Move Selection: D-Pad or Left Stick
Make Selection: A or Start
Back: Back/Select or B
In-game
Move: D-Pad or Left Stick
Shoot: B or X
Jump: A
Pause: Start